Ahead of Sunday's Week 7 game against the Los Angeles Rams, here's the final injury report of the week for the Detroit Lions.
As more than two-touchdown underdogs to the Los Angeles Rams, it's not looking good for the Detroit Lions to put a mark in the win column on Sunday. But stranger things have happened, and a swath of Lions' defensive players know their former quarterback, Rams' quarterback Matthew Stafford, well.
Here's a look at the Lions final injury report of the practice week heading in Week 7 against the Rams.
FB Jason Cabinda (hip)-Questionable
OLB Trey Flowers (knee)-Questionable
TE T.J. Hockenson (knee)-Questionable
RB D'Andre Swift (groin)-Questionable
DE Nick Williams (knee)-No Designation
DT Michael Brockers (shoulder)-No Designation
OLB Charles Harris (Hip/Oblique)-No Designation
S Will Harris (Rib)-No Designation
Hockenson and Swift continue to be limited in practice and listed as questionable. It would be a surprise if the Lions don't have their two best offensive players available on Sunday. The same goes for Flowers. Brockers, Williams, Charles Harris and Will Harris all practiced fully on Friday.
The major injury headline with the Lions this week involves left tackle Taylor Decker. He has yet to play this season due to a finger injury that required surgery in September. He returned to practice last week, before suffering a setback that came to light this week. That setback had head coach Dan Campbell acknowledging Decker may be shut down for the season, with an outline of the timeline for that decision on Friday.
"My understanding is we get the extra time," he (Campbell) said. "The bye (week) won't count. So, I think we'll have to make that decision now probably the Tuesday after the bye." The Lions have their bye in Week 9.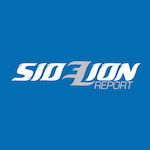 Want your voice heard? Join the SideLion Report team!