The Detroit Lions have the No. 1 spot in waiver order, but there's no way they should put in a claim on Odell Beckham.
Via having the worst record in the NFL, the Detroit Lions have first dibs in the waiver order when another team waives someone. Atop that heap of available players is now Odell Beckham Jr., who got his way as the Cleveland Browns have officially released him.
The Browns did some restructuring of Beckham's contract, converting base salary for the rest of the season to signing bonus. It allows them to save money, and opens up more possibilities for landing spots as a team that claimed him would not be taking on the full balance of that salary.
The Lions were put out there as a possible landing spot for Beckham before the trade deadline, as much of a reach as it was. As much as the Lions need a wide receiver, they don't need the headache Beckham brings with him. That headache came to full light this week, as his circle pushed a campaign on his behalf to get him out of Cleveland.
But that didn't stop the speculation after news of the Browns releasing him.
The Lions don't need and shouldn't want Odell Beckham
Albert Breer of The MMQB reminds us the Lions have No. 1 waiver priority, while also reminding us they were in the trade market for a wide receiver. As for the punch line of Breer's subtweet, that the Lions could turn around and trade him in the offseason if he played well for them, there is a little something to that.
After this year, Beckham has no more guaranteed salary left over the final two years of his contract. A cut or trade before June 1, 2022 clears out his entire $15 million cap hit with no dead money. So any team that gets him for the rest of this season can cut ties easily come the offseason.
But if Beckham didn't like playing with Baker Mayfield, with great merit all the time or not, he would not love coming to Detroit to play with Jared Goff. He may get the ball thrown his way all he wants, but at what cost? The Lions aren't going anywhere this year.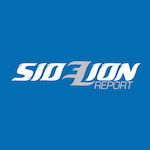 Want your voice heard? Join the SideLion Report team!
The Browns opened the door for any of the other 31 teams to claim Beckham with far less financial consequence. But for all the same reasons they should not have traded for him, the Lions should not step through that door by placing a waiver claim on a wide receiver for whom the talent-to-trouble equation has tipped almost all the way away from talent.