The 1991 Detroit Lions are the franchise's most successful team over the last nearly six decades, and three participants in that run recently had a chance to reminisce.
In the Super Bowl era, just one Detroit Lions team has won a playoff game. That of course is the 1991 team, led by a sampling of the best players in franchise history (Barry Sanders, Chris Spielman, Lomas Brown, Herman Moore). Coached by Wayne Fontes, that team went 12-4, won the then-NFC Central and reached the NFC Championship Game.
This year marks 30 years since that 1991 season. The Detroit Lions Podcast did a 24-hour fundraiser stream for St. Jude recently, with Fontes coming in on a call with the hosts. Brown and Moore surprised their former head coach by joining.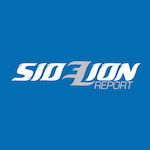 Want your voice heard? Join the SideLion Report team!
Jeff Risdon of Lions Wire, one of the hosts of the podcast, shared his takeaway.
What followed is one of the reasons why that team was so special. They shared stories, they reminisced, they spoke openly of their love for one another as a team and as coach and players. It was an inspirational conversation that I am incredibly proud to be a fly on the wall as a co-host. The genuine love and respect these great Lions still share 30 years later is exactly what we want to see from the new edition of the Lions.

Enjoy this incredible walk down Detroit memory lane!
Three members of 1991 Lions take opportunity to reminisce
Check out the clip below to see the interview with/conversation among Fontes, Brown and Moore.
The Lions made the playoffs three more times (three straight years from 1993-1995), in the rest of Fontes' tenure as head coach (through 1996), with another division title in 1993. They've made the playoffs five times since (1997, 1999, 2011, 2014, 2016).