With the Denver Broncos announcing a contract extension for another wide receiver, Courtland Sutton is absolutely cemented on the list of Lions' 2022 free agent targets.
The Detroit Lions will go into the offseason with a litany of needs. Bolstering the wide receiver depth chart will be high on the list, and while grand visions of signing someone like Davante Adams or Allen Robinson in free agency are nice, it's unlikely general manager Brad Holmes will dive into that end of the free agent pool.
Coming off a breakthrough season in 2019 (72 receptions for 1,112 yards, six touchdowns), hopes were high for Courtland Sutton in 2020. But a torn ACL in Week 1 cost him the rest of the season.
Through 10 games this season, Sutton has 43 catches for 617 yards and two touchdowns. But that doesn't tell the entire story.
Also, the presence of a healthy Jerry Jeudy has had a notable impact on Sutton.
In the three games since Jeudy returned from an ankle injury, Sutton has five catches for 78 yards on nine targets. Anyone who has him in a fantasy football league (as a "friend" does) knows the pain and volatility of Sutton this year.
Then, the Broncos announced a contract extension for wide receiver Tim Patrick on Friday.
The Broncos are reportedly not out on a contract extension for Sutton, who is slated to be a free agent after the season. Cap space will not be an issue, they'd have the franchise tag to use on Sutton if it came to that. The idea Denver will make an offseason run at someone like Aaron Rodgers or Russell Wilson means keeping as much talent around as possible.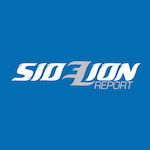 Want your voice heard? Join theSideLion Report team!
Courtland Sutton should be on the Lions radar in free agency
That said, any team that'll be in the market for a wide receiver should have Sutton on their list of free agent targets. The question is if he can be a legit No. 1 guy, and the jury has to be out on that based on the quarterbacks the Broncos have trotted out in his career (Case Keenum, Joe Flacco, Brandon Allen, Drew Lock, Teddy Bridgewater).
Spotrac has tabbed Sutton's market value at $15.7 million per year, with a projected five-year, $78.6 million deal. That would put him in the top-20 highest-paid wide receivers in the league, with Kenny Golladay, Tyler Lockett, Cooper Kupp and Corey Davis as comps based on contract and age at the time of signing. Sutton turned 26 in October. Using those comps and making an adjustment, Spotrac landed on a five-year, $83.46 million deal for Sutton ($16.69 million per year average).
The Lions are currently carrying $38.9 million in cap space for 2022 (according to Over The Cap). So they'll have room to notably add in free agency, with the possibility of moves that'll clear more space. Sutton is a fit as a young receiver who could be fully unlocked by a change of scenery, even as the Lions try to figure out the quarterback position.