The Detroit Lions will hit the road to take on the Broncos this week, so when's the last time they won in Denver?
After getting their first win of the season in Week 13, the Detroit Lions will hit the road to Denver this weekend to take on the 6-6 Broncos.
Being a cross-conference matchup, the Lions and Broncos played every four years from 1999-2019. The new 17-game season tightened the window to two years between games, as the NFC North and AFC West matched up for their extra game this year.
The Broncos lead the all-time series against the Lions 8-5. The Broncos won the most recent matchup, 27-17, on Dec. 22, 2019 in Denver. They've won two in a row in the series, and three of the last five.
When is the last time the Detroit Lions won in Denver?
The Lions won two straight games over the Broncos, in 2007 and 2011. That 2011 game (Oct. 30, 2011) was in Denver–a 45-10 blowout win for Detroit.
Matthew Stafford threw for 267 yards and three touchdowns in that game, with a 130.8 passer rating. Backup Shaun Hill saw some action too (1-for-2 for five yards).
Detroit's leading rusher on that Halloween Eve in Denver was Maurice Morris, with 13 carries for 58 yards and a touchdown. Keiland Williams also had double-digit carries in the game (11, for 25 yards).
The Lions' top receiver that day was, not surprisingly, Calvin Johnson (six catches for 125 yards with a 56-yard touchdown). Titus Young (four catches for 66 yards) and Tony Scheffler also caught touchdowns from Stafford, and Nate Burleson had four receptions.
Detroit scored not one but two defensive touchdowns in that game, via a 24-yard fumble return by Cliff Avril and a 100-yard interception return by Chris Houston. The Lions' defense also had seven sacks.
The Broncos quarterback for the Lions last win in Denver was….Tim Tebow. Detroit improved to 6-2 with the decisive win, on their way to 10-6 and a playoff berth under head coach Jim Schwartz.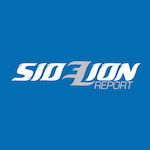 Want your voice heard? Join the SideLion Report team!