The Detroit Lions will be somewhere in the market for a quarterback this offseason, but Baker Mayfield is a potential problem far more than he's a solution for them.
The Detroit Lions, via a draft pick, a downspout free agent signing or even a trade of some sort, will be somewhere in the mix for a quarterback this offseason. Jared Goff is all but certainly going to at least enter next season as the starter, but he's not the long-term answer.
Baker Mayfield has staunchly refuted the idea he will ask the Cleveland Browns to trade him. Reports of discontent with the offensive play calling and head coach Kevin Stefanski reinforce the idea the Browns will try to move on. Any notion they'll sign him to a contract extension appears gone. If he is available, there should be teams interested in seeing what he can do next season at full health. Mayfield is set to play out his fifth-year option next season.
The Lions don't belong on a list of viable suitors for Baker Mayfield
Justin Melo of The Draft Network outlined three teams who should try to trade for Mayfield. The Lions made the list, at No. 3.
Melo starts with the premise the Lions won't be taking a quarterback with the second overall pick in April's draft.
It means that Dan Campbell's Lions will have to turn to the veteran quarterback market in hopes of upgrading the position. While the likes of Aaron Rodgers, Russell Wilson, and Deshaun Watson may be available, Detroit's chances of luring a quarterback of that caliber to the Motor City is less than zero given their current situation. They'll instead have to set their sights on a more modest player looking to rebuild their reputation, and Mayfield fits the mold.

One may argue that Mayfield hardly represents an upgrade on current starter Jared Goff, but the Lions are unlikely to view it through that lens after experiencing the Goff rollercoaster first-hand throughout 2021. Mayfield is the type of quarterback that would embrace the opportunity to play for a passionate and blue-collar market like the one he'd encounter in Detroit. After all, he quickly became a beloved figure in the state of Ohio, and Michigan isn't all that different. We could absolutely see the Lions pursuing Mayfield this offseason.
Mayfield is not an upgrade over Jared Goff at this point, and that can't be argued. Adding competition for Goff is not out of the question for Detroit, and Mayfield feels ideal in that light if he's available. But what else he brings to the equation, in terms of attention, distraction, drama etc., is not a fit for head coach Dan Campbell. Talking about Detroit possibly embracing Mayfield the way Cleveland did is a reach, and it doesn't matter anyway.
The Lions could include Goff in a trade for Mayfield, with draft picks probably in the deal. But the Browns might be able to do better in a Mayfield trade (Kirk Cousins?), and it's a lateral move for the Lions from a pure ability standpoint. The scale tips to Goff beyond that, since he doesn't fancy himself as a star the way Mayfield does.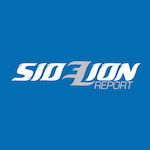 Want your voice heard? Join the SideLion Report team!
If the Lions didn't have Goff to be their bridge quarterback next season, it'd be different. They don't need to take a one-year flier on the inherent headache that is Mayfield, and they won't be anywhere among the top possible suitors for the former No. 1 overall pick.