Former Lions quarterback Dan Orlovsky teased what he would do to defend Matthew Stafford, and he came through rather nicely on Monday morning.
After exorcising some ghosts of his past with a playoff win, former Lions quarterback Matthew Stafford rose up and had a defining moment in a Divisional Round win over the Tampa Bay Buccaneers on Sunday.
After the game, former Lions quarterback and ESPN analyst Dan Orlovsky teased what he would do during his on-air appearances Monday
Orlovsky of course spent three (2014-2016) of his seven total seasons with the Lions as Stafford's backup. So he was clearly going to take up for his guy after the Rams' win on Sunday.
On Monday morning's edition of "Get Up", Orlovsky did not disappoint.
Dan Orlovsky defends Matthew Stafford in epic fashion
H/T to 97.1 The Ticket for a full transcript of Orlovsky's Stafford defense.
This is the all-time 'I told you so' moment," said Orlovsky, donning a Top Gun jacket after Stafford completed the 43rd game-winning drive of his career, most in the NFL since he entered the league, with a perfect downfield throw to Cooper Kupp in the final seconds. "This is a career-defining and legacy-changing throw from Matthew Stafford. So all you writers in Detroit that for years told me, 'Your guy's not good enough,' you were wrong. And all the fans in Detroit — and you know I love a lot of you guys — that told me Matthew Stafford stunk, you were wrong! And all those people who sent me stuff on the internet, memes, saying, 'All your guy does is pad stats,' you were wrong!

For years, I have told — and a small group of people have told everybody — Matthew Stafford is a great player. And you say, 'Well, he doesn't win games.' He played in Detroit. 'He's never been to the playoffs and won a game.' He played in Detroit. This was the moment that Matthew Stafford had to prove everybody wrong. And I said this a couple months ago: there is not a human being that plays in the NFL that when the game is on the line and it is nut-cutting time in the fourth quarter that I want to have the ball more than Matthew Stafford."
If Stafford leads the Rams to a win over the San Francisco 49ers in next Sunday's NFC Championship Game, Orlovsky will surely have something in store for next Monday. Bart Scott put it best…..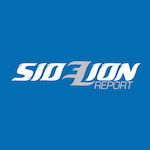 Want your voice heard? Join the SideLion Report team!