The Los Angeles Rams won another playoff game on Sunday, and the Detroit Lions' second first-round pick in April fell in kind.
As part of the trade that sent Matthew Stafford to the Los Angeles Rams last offseason, the Detroit Lions acquired first-round picks in 2022 and 2023. If the Rams fulfill expectations they are lined up to be late first-rounders, but extra capital early in a draft is never a bad thing.
When the Rams beat the Arizona Cardinals in the Wild Card Round, the Lions extra first-round pick in April fell to no better than No. 26 overall. Even if Los Angeles lost to the Tampa Bay Buccaneers on Sunday in the Divisional Round, with knowing the Green Bay Packers lost to the San Francisco 49ers Saturday night, that pick already bumped down to No. 27.
But the Rams beat Tom Brady and the Buccaneers to advance to the NFC Championship Game, as Stafford led a game-winning drive. So they are among the last four teams standing.
Lions second first-round pick can now be no better than No. 29
Depending on the conference title game results, the Lions' second first-rounder in April via the Rams will now be no higher than No. 29 overall. If the Rams beat the 49ers, which they will be favored to do despite San Francisco sweeping the regular season series each of the last three years, the pick drops to No. 31 or No. 32 depending on the Super Bowl result.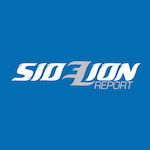 Want your voice heard? Join the SideLion Report team!
Getting down to it the difference between pick 29 and 32 doesn't look significant at this point, with the Lions set to go on the clock again early in the second around at No. 34. It'll still be about taking the right player at that spot, and actually it's now a more prime spot to trade up or down from if an opportunity comes.