After trading not one but two draft picks for Trinity Benson just before the season started, Lions GM Brad Holmes defended the move on Friday morning.
The Detroit Lions were always going to have a thin wide receiver corps during the 2021 season, and it got thinner with the decision to cut free agent signing Breshad Perriman before the season even started. On back-to-back days as the days left of the preseason began to count down, Lions general manager Brad Holmes acquired Trinity Benson and claimed KhaDarel Hodge off waivers to add bodies to the mix.
The Lions sent a fifth-round pick and a seventh-round pick in this year's draft to the Denver Broncos for Benson and a 2023 seventh-round pick. Not premium draft capital, obviously, but surrendering any draft picks, let alone two, for Benson stood out a bit.
Benson wound up playing in eight games this season, with 10 catches for 103 yards on 22 targets. After the Lions' Week 9 bye, he was active for just two games (Week 10 and Week 17). Not that expectations should've been high, but Benson produced practically nothing.
Lions: Brad Holmes defends Trinity Benson trade
Holmes talked about multiple things during a Friday morning appearance on 97.1 The Ticket, including mention of the Senior Bowl promotions for Lions' assistant coaches. He was also asked about the Benson trade, and defended the move (quote courtesy of Pride of Detroit).
When we acquired Trinity we knew that he had a lot of upside, but we knew that he was a developmental player that was raw," Holmes said. "Knowing that he was young, the intent on Trinity was not 2021. It was like, 'If he could contribute, great. If he needs a little more time to learn a new system kinda coming in late, then that's what he'll do.'"
Benson had never played a regular season NFL snap before the Lions acquired him, and coming in as late as he did certainly put him behind the eight-ball to learn a new system. But he also played at least 20 offensive snaps in each of the first five games this season, with nine targets in the first two, and 48 snaps in each of the two games he played after the bye. Playing as much as he did early in the season was partly by necessity, before Amon-Ra St. Brown emerged and Josh Reynolds was added off waivers.
As the Lions start to survey the landscape of wide receivers via the draft and free agency, the depth chart is in line to look a little different next season. Benson looks sure to be one of the odd men out, at least in terms of the 53-man roster with the possibility he'll land back on the practice squad. But two late draft picks still feels like a lot to give up for someone who amounts to a practice squader, and might have eventually been available without having to give up anything.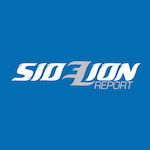 Want your voice heard? Join the SideLion Report team!