Coming off the week at the Senior Bowl, NFL Network's Daniel Jeremiah has compared one of the participants to Lions wide receiver Amon-Ra St. Brown.
In the fourth round of the 2021 NFL Draft, the Detroit Lions uncovered a gem in Amon-Ra St. Brown. Over the final six week of his rookie season, no one in the league had more receptions (51) than he did, as he also put up 560 yards and five touchdowns over that stretch.
The Lions coaching staff spent the past week down in Mobile, Alabama at the Senior Bowl. They got a valuable close look at draft prospects there, as they look to add reinforcements across the roster this offseason.
In the wake of the event, it's not hard to find lists of prospects who were "winners" or "losers" from Senior Bowl week. NFL Network's Daniel Jeremiah has one, reflecting on the practice week before the game Saturday. Since he's a former NFL scout, it's naturally credible when he offers a player comparison.
Senior Bowl receiver gets comparison to Amon-Ra St. Brown
Boise State wide receiver Khalil Shakir was on the National team roster down at the Senior Bowl, so the Lions coaching staff didn't work with him closely all week like they did some other receivers. But the reviews of his practice work were good, and he made Jeremiah's list of winners from the week along with a familiar comp.
Shakir has phenomenal hands and he is quick. The two-time All-Mountain West pick looks like a ready-made NFL slot receiver. He reminds me a lot of Amon-Ra St. Brown, who led the Lions in receiving as a rookie in 2021 after being drafted in the fourth round.
Shakir had a nice final season at Boise State, with 77 catches for 1,117 yards and seven touchdowns along with 21 rushing attempts. At 6-foot tall and 193 pounds (Senior Bowl measurements), he is practically a copy physically to St. Brown (6-foot, 197 pounds).
At this point it's possible Shakir is drafted far earlier than St. Brown was last April. His landing spot will have a lot to say about what he does as a rookie, but matching the impact St. Brown had is certain possible.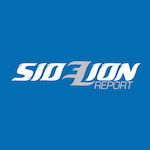 Want your voice heard? Join the SideLion Report team!