The Detroit Lions have added a little bit of experience to their tight end depth chart, signing Garrett Griffin.
For better or worse, the Detroit Lions have mostly re-signed their own free agents thus far. But they've made a second external addition now, with NFL Network's Tom Pelissero first to report Thursday they have a deal with tight end Garrett Griffin. Terms have not been disclosed, but it's easy to assume it's a one-year deal for league minimum-range money.
Griffin spent the first six seasons of his career with the New Orleans Saints after being signed as an undrafted free agent out of Air Force, spending most of the first three on the practice squad and spending the 2019 campaign on injured reserve with an ankle injury. For his first five years, Lions head coach Dan Campbell was his position coach.
The Lions signed one of Campbell's former New Orleans pupils last offseason, but Josh Hill decided to retire a few weeks later.
Garrett Griffin adds some experience to Lions TE depth chart
Griffin played in a career-high 13 games last season, with four catches for 39 yards primarily in a blocking role. He played 235 offensive snaps, and 154 special teams snaps.
T.J. Hockenson is obviously the Lions' No. 1 tight end, and a prominent part of the offense. But his absence for the final five games last season exposed a real lack of depth (and experienced depth) behind him, and that stood as something that needed to be addressed this offseason.
Griffin will compete for a job with a young group of backup options that includes Brock Wright, Shane Zylstra, Jared Pinkney, Jordan Thomas and Matt Sokol. Wright saw a solid amount of action last year as an undrafted rookie, so he seems likely to stick around.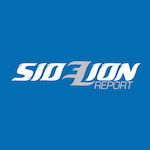 Want your voice heard? Join the SideLion Report team!
It was easy to suggest the Lions add a backup tight end with a fairly recognizable name to be behind, and at times used in notable tandem with, Hockenson. But it was always more likely to be someone of Griffin's general ilk, and that's what has been done.