Continuing to fill the offseason void familiarizing ourselves with the Detroit Lions' newest additions, we shift our attention this week to wide receiver Jameson Williams.
The team traded up 20 spots to secure the speedy, productive wideout in the first round of last month's NFL Draft. We've seen the highlights and read what others have had to say about Williams, but here's a little more detail unearthed in our comprehensive film review.
Games watched: vs. Miami (Sept. 4), vs. Ole Miss (Oct. 2), at Texas A&M (Oct. 9), at Mississippi State (Oct. 16), vs. Arkansas (Nov. 20), at Auburn (Nov. 27), vs. Georgia (SEC Championship, Dec. 4), vs. Cincinnati (Dec. 31)
► Bio: Speed runs in the family. His father, mother and three siblings all ran track, with Jameson winning state titles as a senior at Cardinal Ritter College Prep (Missouri) in the 200-meter, 400-meter and 300-meter hurdles, making it back-to-back years with the latter event.
On the football field, Williams played varsity all four seasons, earning all-state honors and being named an Under Armour All-American as a senior after catching 68 passes for 1,626 yards and 22 touchdowns, helping lead Cardinal Ritter to the Class 3 championship game.
Heavily recruited and receiving dozens of offers from major programs, Williams chose Ohio State over Alabama. But after struggling to see significant action his first two seasons with the Buckeyes — and no light at the end of that tunnel with a loaded depth chart ahead of him — he entered the transfer portal last offseason and quickly selected Alabama as the place to finish his college career.
► Statistics: 2019 (Ohio State) — 11 games, six receptions, 112 yards, one touchdown
2020 (Ohio State) — Eight games, nine receptions, 154 yards, two touchdowns
2021 (Alabama) — 15 games, 79 receptions, 1,572 yards, 15 touchdowns (plus two kick return touchdowns)
► Durability: Despite his slender frame, Williams never missed a game during his three college seasons. But in his final college appearance, the national title game against Georgia on Jan. 10, Williams tore his ACL.
All reports indicate he's ahead of schedule with his recovery from that injury, but the Lions are expected to be conservative with his return to action. That could cause Williams to miss most or all of training camp, as well as the start of his rookie season.
► Athletic profile: Because of the ACL tear, Williams didn't participate in standard pre-draft testing.
He possesses a long, lean build at 6-foot-1 and 179 pounds, with above-average arm length. He's boasted he would have run the fastest 40-yard dash at the combine, and while that claim will never be verified, Lions general manager Brad Holmes noted Williams was the fastest college player the team tracked on GPS last season.
According to Alabama's internal data, Williams was twice clocked running 23 mph in a game during the 2021 campaign. That's faster than any player was timed in the NFL in 2021.
► Alignments: Alabama moved Williams all over the filed last season. Primarily an outside option, he spent around a quarter of his snaps operating out of the slot. On the outside, Alabama regularly utilized bunch and stack formations, with Williams lining up both on and off the line. He was also often put in motion and occasionally lined up in the backfield to further stress defenses horizontally with his speed.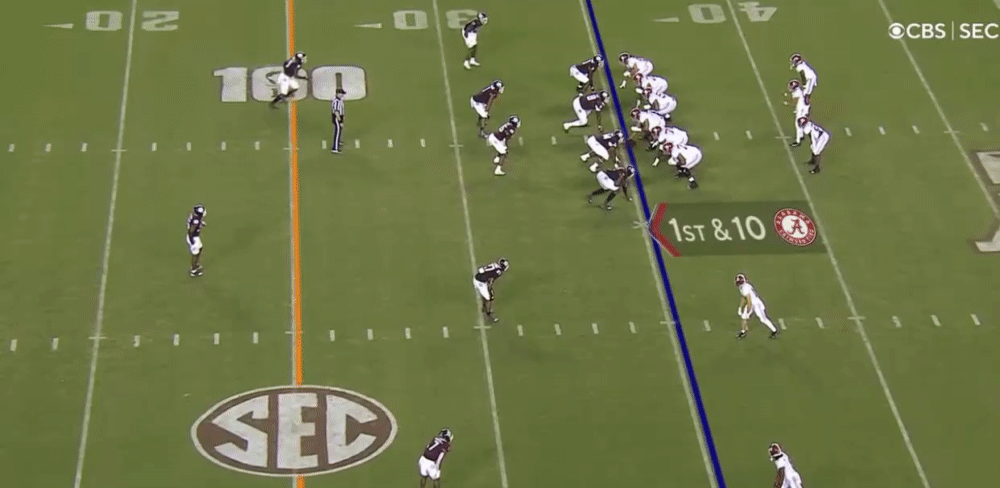 ► Release: Williams didn't face a lot of press coverage, but on the rare instances a defensive back challenged him at the snap, he showcases quick feet and good use of his hands to keep the defender from slowing his initial movements off the line.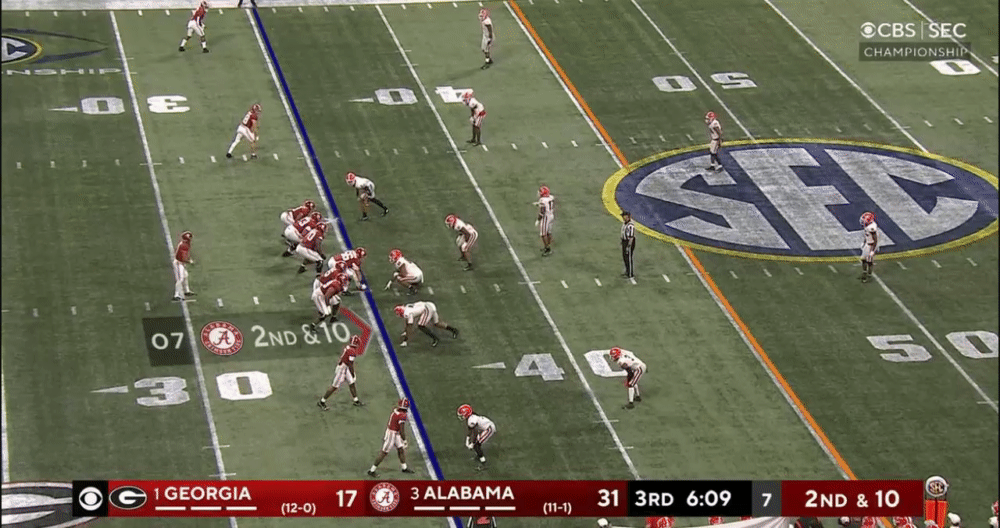 ► Route running: Williams has some clear strengths when running routes. One of his most successful moves is a stutter-and-go, where he decelerates, sinking his hips and shoulders, getting deeper defensive backs to slow their feet before he hits the gas and blows by them.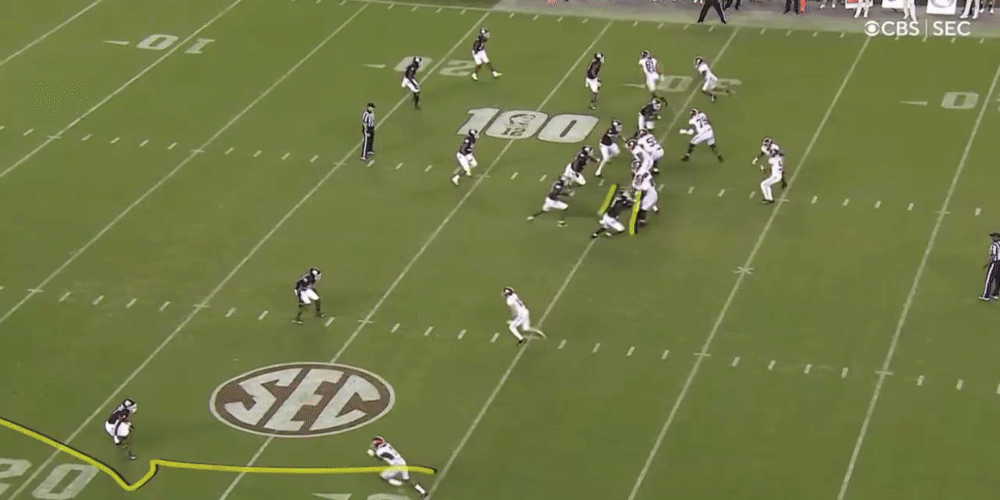 Williams also does a nice job selling inside and outside stems with his head and shoulders before breaking the opposite direction on deep corner and post patterns.
And when working shallower concepts, his out route was consistently problematic for opposing defenses because of how little speed he loses on those 90-degree turns.
► Separation: Whether it's working those out routes or shallow crossers underneath, or any vertical element of the route tree, most cornerbacks struggle to stick in Williams' back pocket. If they're not going to play off coverage or roll a safety his way to provide over-the-top support, NFL opposition will have to find a way to slow him off the line of scrimmage with more effective jams.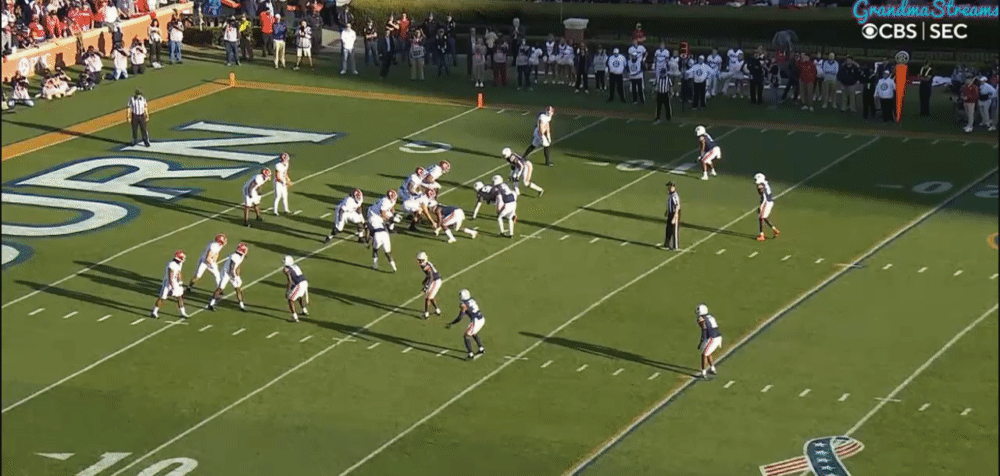 ► Ball skills: Williams isn't at his best in contested-catch situations. His frame works against him when fighting a defender for the ball, as those bumps and jostles that occur when the ball is in the air easily move him out of position to make the play.
Where he thrives is tracking the deep ball. While he lost a couple in the air last season, more often than not Williams is able to haul in long throws in stride, allowing him to maximize gains on deep shots.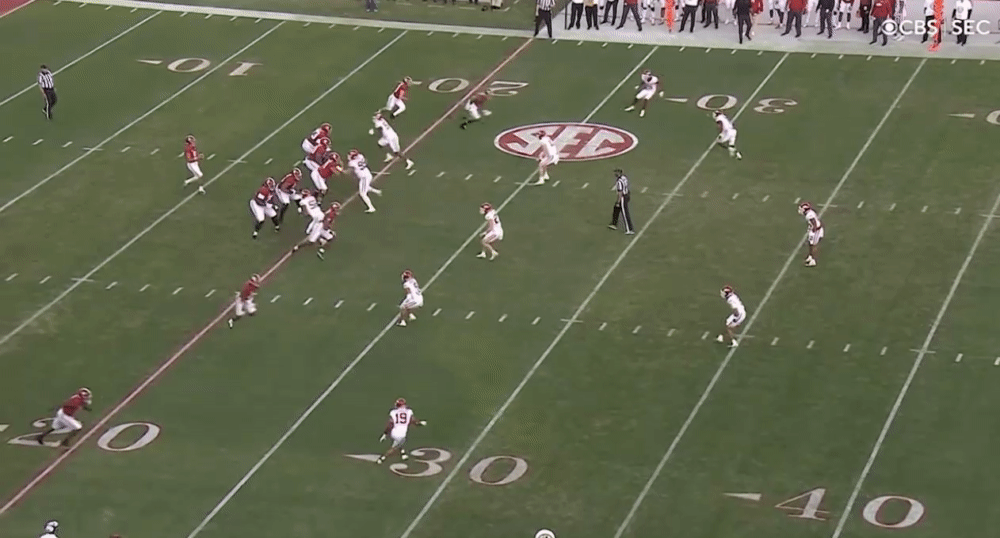 ► Hands: Williams showed consistent ability to catch balls away from his frame, fully extending to snatch darts and going low to scoop an underthrown ball off his shoetops.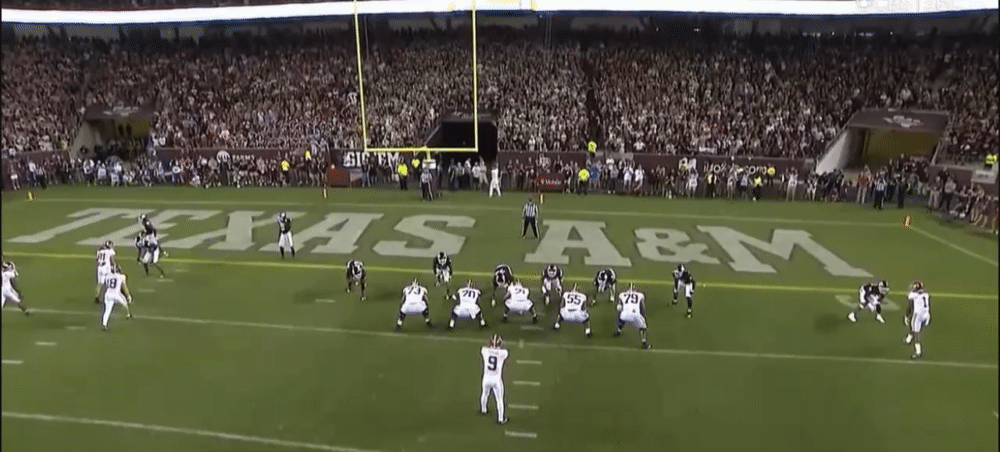 With on-target throws, Williams had a couple concentration drops and also had a tendency to not always make the catch with his hands, allowing the ball into his body before fully securing it.
► After catch: In close quarters, Williams isn't going to make too many defenders miss or run through tackles, but that doesn't stop him from trying, including the occasional utilization of a stiff arm. Alabama regularly tried quick outs on early downs, but those calls had minimal success. Williams was better on flares out of motion or from backfield alignments, where he could use the space and his speed to potentially gain the edge.
Where Williams is lethal is when he's given breathing room and a lane. With his rapid acceleration, he can outrun almost any defender, obliterating pursuit angles. Multiple times last season, he took a short/intermediate throw and turned it into a long touchdown.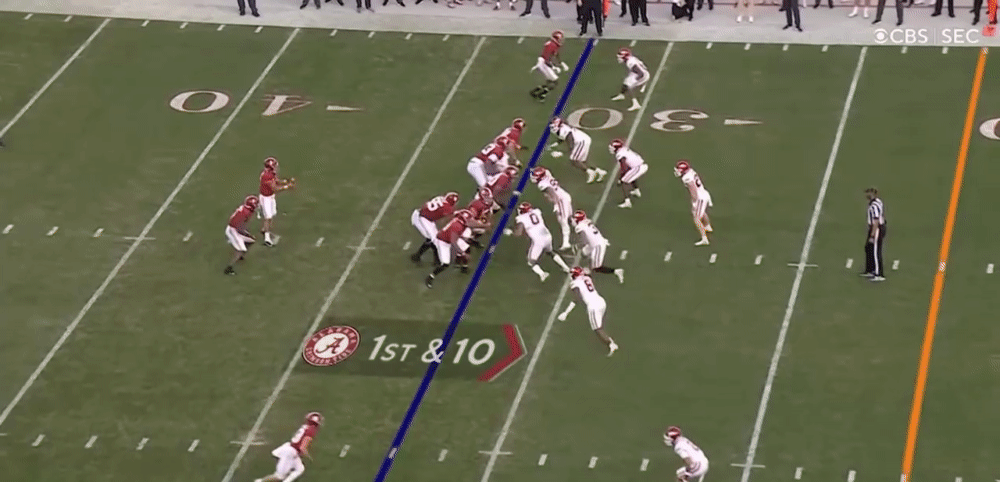 ► Blocking: Don't expect much. On many plays, Williams doesn't even waste the effort trying to block a defender on the backside. And when he does attempt to block, he's often plowed through or tossed aside effortlessly.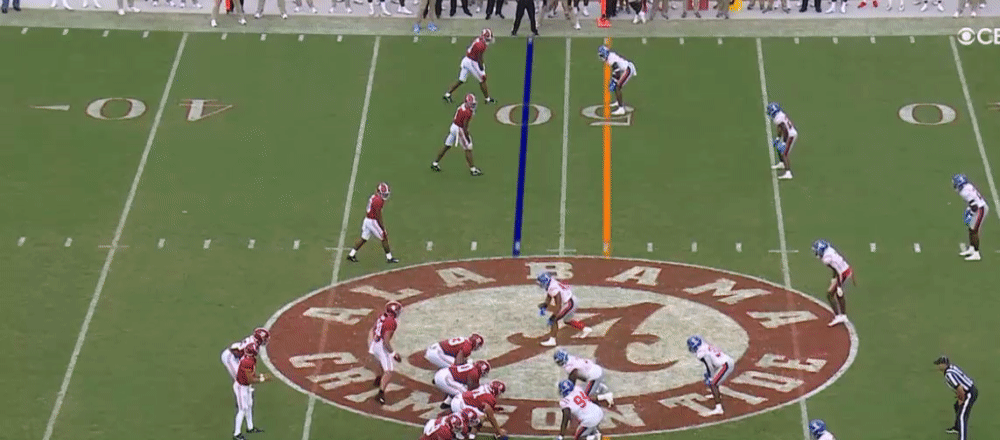 ► Special teams: Williams' speed and acceleration make him a dangerous kick returner. He had two touchdowns in one game against Southern Miss early in the season.
He's a tenacious gunner on punt coverage. He uses the same footwork that helps him beat press coverage to escape a jam and his speed to quickly close on the return man, often forcing a fair catch. He's also happy to deliver a big hit, although he got overaggressive, abandoning his technique and was ejected for targeting against Auburn.
Conclusion: Williams is a true home-run hitter for an offense that lacked one in the passing game last year, tying for the fewest 40-plus-yard plays in the NFL.
He has the potential to score any time the ball is in his hands, both on offense and special teams, and will offer added value as a decoy, opening up underneath opportunities for the team's other weapons by commanding the attention of an opposing safety.
His ability to line up at multiple spots will bring increased flexibility to coordinator Ben Johnson's offense, who can mix and match Williams with Amon-Ra St. Brown and Josh Reynolds to create mismatches.
jdrogers@detroitnews.com
Twitter: @Justin_Rogers