The Detroit Lions are represented on PFN's list of top-25 players under 25 years old, but there's also a notable snub.
The Detroit Lions are on the right track by most accounts, with some younger players that look to be prominent pieces of the future and a better culture under head coach Dan Campbell. A step toward if not all the way to a .500-ish record is realistic this year, with an eye on possibly making some serious noise in 2023.
Mike Kaye of Pro Football Network has made a list of top-25 NFL players under 25 years old going into the 2022 season. He has divided them into some categories–like quarterbacks, "the playmakers", offensive lineman and defenders.
Among the list of under-25 "playmakers" as of Week 1 of the 2022 season, is Lions' tight end T.J. Hockenson.
Playing in Detroit can be a tough draw from a publicity standpoint. After all, the Lions are the only team without a prime-time matchup this year. But Hockenson, 24, has been able to stand out as a Pro Bowl playmaker anyway.

Hockenson has made a Pro Bowl (2020) and produced 160 catches for 1,673 yards and 12 touchdowns through three seasons. He was the Lions' only viable playmaker last season.
Detroit Lions have a noteworthy snub on top-25 under-25 list
On Kaye's list of under-25 offensive lineman, Lions guard Jonah Jackson got an honorable mention. He's worthy of the honor, but…
Where's Penei Sewell? Not even an honorable mention for him?
Sewell had a challenging but ultimately pretty good rookie season last year for the Lions, switching from right tackle to left tackle with Taylor Decker's finger injury and back again when Decker returned.
Pro Football Focus graded Sewell out as one of the best right tackles in the league, and he was especially good as a run blocker.
Sewell will turn 22 on Oct. 9, so he should pretty much get at least cursory mention on any list of top young players in the league. Actually, this isn't the first time he's been snubbed on an "under-25" list this offseason. Whatever the reason he was snubbed here, maybe the publicity crutch cited with Hockenson, Kaye has a little bit of explaining to do.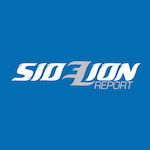 Want your voice heard? Join the SideLion Report team!