Along a young defensive line that now looks like a strength, the Lions also have some expectations for Alim McNeill.
With an influx of youth in the last two drafts, the Detroit Lions defensive line looks promising at minimum and possibly quite formidable for 2022. But with rookie Aidan Hutchinson as a headliner and Levi Onwuzurike garnering some offseason hype/promise, Alim McNeill may fall off the radar.
The Lions drafted McNeill in the third round of the 2021 draft (72nd overall), the second of back-to-back defensive line picks after they took Onwurike in the second round. He played in every game as a rookie, with 39 total tackles, three tackles for loss and two sacks.
McNeill was named a 2022 breakout candidate for the Lions by The Draft Network last month. According to Nolan Bianchi of The Detroit News (subscription required, h/t to Pro Football Talk), defensive line coach Todd Wash (and surely everyone else) expects to see more of what the second-year man can offer.
Lions expect to see more out of Alim McNeill this season
Obviously, he can do a lot of different things. But this is really going to get him one-on-one with some centers, you're going to be able to see more athleticism," Wash said, "He has really good play strength. We've seen that. He doesn't get knocked off the ball. We want to see him continue to develop as a pass rusher. When some turns and protections, where he gets one-on-one, this scheme allows him to be on an edge and show his athleticism. So I think the pass rush is really what we're going to see out of Mac."
With the Lions moving to use more four-man defensive fronts this year, McNeill could move off playing a two-gap nose tackle role lined up right over the center. At 330 pounds, he flashed athleticism of a smaller man as a rookie and finding ways to use that feels obvious for the Lions' defensive staff.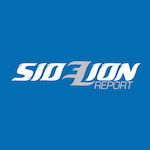 Want your voice heard? Join the SideLion Report team!