Inspired by an analytic dive into the 1981 NFL season, here's a look at that campaign for the Detroit Lions.
Football Outsiders is going back to reveal data from NFL seasons that pre-date its existence. Recently, they took a deep dive into the 1981 season, which culminated in the San Francisco 49ers' first Super Bowl win. But it looked pretty good for the Detroit Lions, from an analytic perspective anyway.
The Lions went 8-8 and missed the playoffs in 1981, Monte Clark's fourth of seven seasons as head coach. They had the NFL's fourth-ranked scoring offense (24.8 points per game) and 13th-ranked defense (20.1 points allowed per game), in what was then a 28-team league. In terms of yardage allowed, both units were top-five in the league (offense–third, defense–fourth).
Offensively, running back Billy Sims led the way with 1,437 rushing yards and 13 touchdowns along with 451 receiving yards and two more scores through the air in 14 games. Eric Hipple (10 starts), Gary Danielson (four starts) and Jeff Komlo (two starts) combined to throw 18 touchdowns with 23 interceptions.
Doug English and Al Baker each nine sacks, as the leaders of the "Silver Rush" defensive line, but it was defensive end Dave Pureifory who led the team with 11.5 sacks.
Punter Tom Skladany averaged 43.5 yards per punt and earned a Pro Bowl selection, while a young kicker named Eddie Murray missed 10 of 35 field goal attempts but made all 46 of his extra points.
Deeper analytics smiles on the 1981 Detroit Lions
Based on Football Outsiders' DVOA (Defense-adjusted, or oppoent-dependent, Value Over Average) for the 1981 season, total then non-adjusted, the Lions were tied for fourth and tied for third respectively. Top-10 DVOAs for special teams (third) and defense (sixth) were dragged down by the 14th-ranked offense.
Sims was the No. 1 running back for 1981 by rushing DYAR (Defense-adjusted Yards Above Replacement)
George Rogers of the Saints may have won the rushing title (and Offensive Rookie of the Year) with 378 carries for 1,672 yards, but it was Billy Sims of the Lions who was No. 1 by rushing DYAR. The second-year back rushed for 1,437 yards in just 14 games with 4.9 yards per carry and 13 rushing touchdowns.
So how did the Lions not win more than eight games in 1981? Pro Football Reference has their expected wins at basically 10 (9.9).
The Lions outscored their opponents by 75 points in 1981 (397 to 322). They were 1-7 on the road, and 3-6 in one score games (seven points or less in 1981, with three by three points or less). Their only home loss came in the final week of the season, with a playoff spot on the line, 20-17 to the Tampa Bay Buccaneers. The Football Outsiders piece described how it played out.
The Buccaneers were ahead 13-10 early in the fourth quarter when Lee Roy Selmon hit Eric Hipple from behind and knocked out the ball. Nose tackle David Logan picked it up on one hop and ran 21 yards for a touchdown. Hipple then threw a red zone pick on the next drive. The Lions did score a touchdown with 1:26 left on an 8-yard pass from Hipple to Leonard Thompson but couldn't gather up the onside kick and that was their season.
Five double-digit wins–especially 48-17 over the Chicago Bears and 45-7 over the Minnesota Vikings–skewed the margin the Lions outscored their opponents by in 1981. But even then, with just two double-digit lossess–albeit each by at least 14 points, it was an average of just 4.7 points per game.
So a .500 record was what the Lions deserved in 1981, with so many close losses and a middle of the pack offense. This deeper analytic dive hints at the idea they could've won one or two more games if the ball bounced a little differently, or if Sims hadn't missed two games.
But that's the way it goes. Numbers can't account for every situation and circumstance, even over 40 years later in retrospect.
The 1981 season for the Detroit Lions is a reflection of the thin margins where games are won, or more often lost. A team that looks like it should've had 10 wins won eight.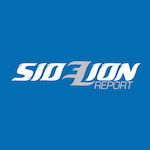 Want your voice heard? Join the SideLion Report team!