The Detroit Lions are hoping for better results offensively this year, and they will carry the most cap cost in the league on that side of the ball.
Things got better when coaching roles were changed after the bye week, but the Detroit Lions did not a top-tier offense last season. A full season from quarterback Jared Goff that even somewhat closely resembles his closing stretch last year will drive better results this year, and offensive coordnator Ben Johnson is doing whatever he can to make that happen.
The Lions essentially got a second first-round pick from the Los Angeles Rams in the Matthew Stafford trade last offseason in exchange for taking on Goff's big contract. They can part ways with Goff next offseason fairly easily ($10 million in dead money), but for they were always going to be stuck with him this year–at least financially.
Detroit Lions unveiled as NFL's most expensive offense
Warren Sharp of Sharp Football Analysis has unearthed the most and least expensive offenses in the NFL, ranked by 2022 cap hits. The Lions edged the Dallas Cowboys as the most expensive offense in the league.
Goff's $31.15 million cap hit is a good start to having the most expensive offense in the NFL for 2022. Left tackle Taylor Decker has the second-highest 2022 cap hit on the team ($18.9 million), with guard Halapoulivaati Vaitai ($8.73 million) and center Frank Ragnow ($7.55 million) landing the next-highest cap hits on the offensive side for the Lions. The investment made in the offensive line, while obvious, is reflected in Detroit's balance sheet.
The Lions' cap situation is getting better (far less dead money this year than last year), and looks good moving forward. Not having so much money tied up in a quarterback, as they have for several years with Stafford and now Goff, will be further helpful in that regard as soon as next year.
There's virtually no way the Lions will get good return on investment this year from the league's "most expensive" offense. But if they merely become a middle of the pack unit, that will surely suffice.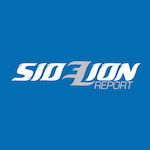 Want your voice heard? Join the SideLion Report team!