Off a nice statistical season in 2021, capped by a Super Bowl win, former Lions quarterback Matthew Stafford has a top-10 spot in ESPN's position ranking.
ESPN is rolling out their NFL top-10 rankings at each position, tapping into league executives, coaches, scouts and players to formulate them. It has not come without bits of "controversy", as such rankings are fuel for talk show fodder during this slower time on the calendar.
On Monday, the top-10 quarterback rankings came out. Where certain guys should be, and who should not have been left out has fostered opinions and debate. Perhaps that's the whole point, referring back to having to fill shows.
Some people, if so inclined, could take issue with where former Lions and current Los Angeles Rams quarterback Matthew Stafford is ranked.
Stafford tied his career-high with 41 touchdown passes last year, of course his first with the Rams. His 102.9 passer rating was the second-best mark of his career, and his 67.2 percent completion rate was tied for the best of his career.
Is Matthew Stafford worthy of being ranked as a top-10 quarterback in the NFL?
For 12 seasons in Detroit, Stafford could not totally overcome the dysfunction around him mixed with bad fortune. To borrow an analogy and strain it, it was often like he was a top Formula 1 driver given an old, broken down Volkswagen Bug to attempt to compete with on race day.
With the move to the Rams, the team structure around Stafford matched his skills and it paid off with a Super Bowl win. He threw a league-high 17 interceptions during the regular season, but he came through in the playoffs to dismiss those that saw him as merely a stat compiler during his Lions' tenure.
Ranking Stafford the sixth-best quarterback in the NFL may feel a little aggressive, if you want to account for his being 34 years old and perhaps put Justin Herbert ahead of him. But the premise of the ESPN ranking is pretty clearly for 2022 alone, heading into the season.
And on that premise, coming off a very good statistical season and getting a Super Bowl ring, it's difficult to bump Stafford down too far–or do it at all.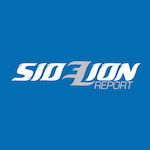 Want your voice heard? Join the SideLion Report team!