It took diving into some deep data, but Jared Goff was better than Matthew Stafford in one category last season.
Knowing they needed an upgrade under center to win a Super Bowl, and with his desire to move on from the Detroit Lions as they entered a rebuild, the Los Angeles Rams and Matthew Stafford were a match. The Lions, for their "trouble", got an extra first-round pick to take Jared Goff back in the deal last offseason.
By many measures, Stafford was markedly better than Goff last season. It's the difference between a top-10 quarterback in the league (at least according to one ranking) and a quarterback that lands significantly lower. That's the difference the Rams were looking for, as they remain all-in until further notice.
Goff looked better late last season, and with better structure around him the best he can offer should come this year.
Jared Goff was better than Matthew Stafford in a category last year
Bryan Knowles of Football Outsiders has unveiled a ranking of last year's qualifying quarterbacks (34 for 2021) based on "passing plus/minus." I'll let him explain the core principles.
Passing plus/minus is a stat we annually track to help provide context to completion percentage. Given the location of a quarterback's passes, it compares his completion percentage in each area to historical baselines. This stat does not consider passes listed as "Thrown Away," "Tipped at Line," "Miscommunication," or "Quarterback Hit in Motion" by Sports Info Solutions charting. Metrics are based on how often a pass is completed based on the pass distance, the distance required for a first down, and whether the ball was thrown to the left, middle, or right side of the field. This is a counting stat, so more attempts are obviously a great thing for the purposes of what we're talking about here.
The passing plus/minus number is a measure of how many more (or fewer) passes a quarterback completed compared to an average quarterback with the same type of throws would be expected to. Kyler Murray, Joe Burrow, Derek Carr, Aaron Rodgers and Kirk Cousins were the top-five last year.
As could be expected, Goff came in at 19th with a passing plus/minus of 3.1. His CPOE (Completion Percentage Over Expectation) was right where you'd expect too–0.7 percent.
But down at 20th in passing plus/minus is Stafford, with a 3.0, and his CPOE came in below Goff's as well–0.5 percent.
Passing plus/minus narrows in on how the quarterback performed in the one of the narrowest possible contexts within the realm of a counting stat (which Knowles noted it is). Still, Stafford underachieved in this metric compared to his upper tier quarterback peers, while Goff was probably better than expected.
Teddy Bridgewater was eighth in passing plus/minus (13.8) last year, so it's hardly a perfect barometer for how good a quarterback is (or isn't). But it's still interesting that Goff was better than Stafford in one category last year, regardless of how deep a dive it took to reveal it.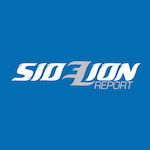 Want your voice heard? Join the SideLion Report team!