Heading in his second season Lions wide receiver Amon-Ra St. Brown has been tasked with improving his yards after the catch, and he's fully embracing it.
Amon-Ra St. Brown does not lack for motivation, or confidence. But the Lions' second-year wide receiver is looking to have a full season like his star-making closing stretch to last season, with the benefit of experience.
On Friday, Lions offensive coordinator Ben Johnson said a goal he gave St. Brown this offseason was to improve his yards after catch (YAC). Via the team website, Johnson said St. Brown is "on a mission."
He's special, man," Johnson said of St. Brown. "He really is. He's on a mission right now. I talked to him in the middle of the summer during our off time to see how he's doing. He said, 'Coach, I'm telling you right now, this run after catch, I'm all over it.'

The aggression that he has, he has that controlled aggression for a receiver that is rare," Johnson said. "It shows up in the run game. It shows up in his route running and his breaks and it carries over for the rest of the group."
Amon-Ra St. Brown is already pretty good after the catch?
St. Brown averaged 7.1 yards per target last year, which isn't great but not awfully low either, as he averaged 10.1 yards per catch (90 receptions for 912 yards). He also either did not drop a pass or dropped just one or two, depending on the source.
If only due to being a smaller receiver, St. Brown will always be more elusive than powerful after the catch. He'll put prospective tacklers off-balance by running good routes, along with a mindset to make something happen after he corrals a pass.
But looking at the NFL's total yards after catch leaders from last season, St. Brown finished 24th with 424. Granted, that also means he averaged less than five yards after the catch per reception (4.7) and there's room for improvement there (81st among qualified players, 27th among wide receivers last season).
For St. Brown to reach a higher level, improvement in the margins is where it's at. YAC does appear to be one of those tangible margins.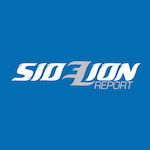 Want your voice heard? Join the SideLion Report team!