Dave Birkett

| Detroit Free Press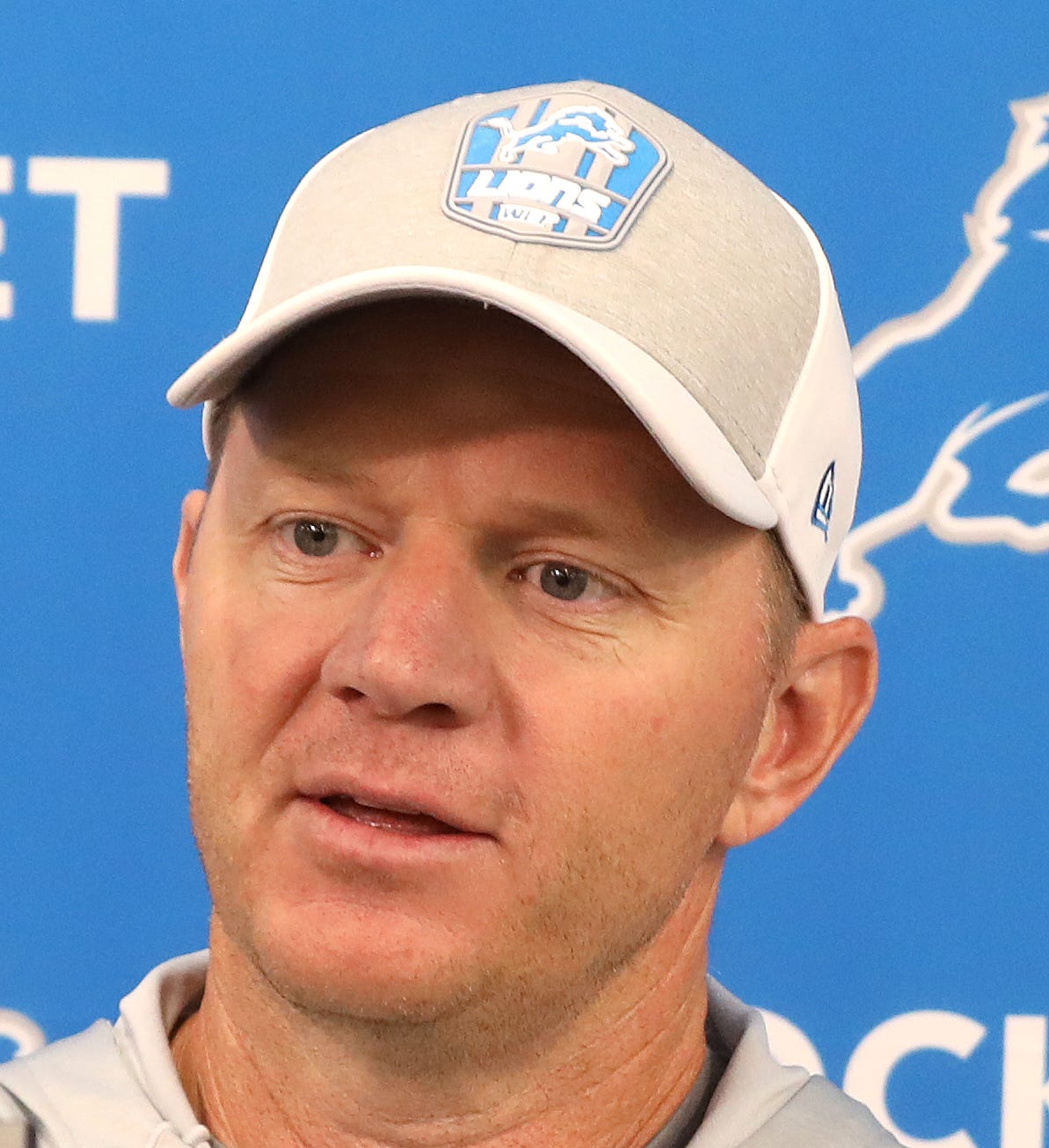 Show Caption
Hide Caption
Detroit Lions interim coach Darrell Bevell on win vs. Chicago Bears
Detroit Lions interim head coach Darrell Bevell lauded his team Dec. 6, 2020, after its comeback win on the road vs. the Chicago Bears.
It was a good weekend for the top candidates to be the Detroit Lions next head coach. The San Francisco 49ers play Monday night, and all eyes in Detroit will be on Dearborn native Robert Saleh's defense. But with most of the rest of Week 13 in the bag, here's a look at who helped and who hurt their stock to replace Matt Patricia.
Stock up
New York Giants OC Jason Garrett — I mentioned Garrett in my initial coaching candidates list, and his name gained some traction when Jimmy Johnson brought it up on the Fox pregame broadcast. You may recall, Garrett actually interviewed for the Lions job that went to Jim Schwartz in 2009. He delivered mixed results as Dallas Cowboys coach, but his Giants just beat the Seattle Seahawks with a backup quarterback and they're atop the NFC East (as bad a division as it is) without Saquon Barkley.
New Orleans Saints DC Dennis Allen — Like Garrett, Allen is a guy who would make sense to talk to if the Lions want an experienced head coach. He'd be a tough sell, given his unsightly 8-28 record in parts of three seasons with the Oakland Raiders. But he has rebuilt his reputation while running one of the NFL's best defenses in New Orleans, and the Saints held a surging Atlanta Falcons team — which had put up 43 points one week earlier — to one touchdown in a 21-16 win.
[Week 12 stock watch: Robert Saleh makes impressive case to be next Detroit Lions coach ]
Stanford head coach David Shaw — Shaw could have an NFL job tomorrow if he wanted one, but the son of former Lions assistant Willie Shaw has shown no desire to jump to the NFL yet. Shaw's Cardinal went on the road and beat a ranked Washington team Saturday, its ninth road win against a top-25 team in Shaw's nine seasons at Stanford. The perennially undermanned Cardinal are just 2-2 this season, but Shaw is an excellent coach who is at least worth a phone call to see if he'll entertain the idea of coming to the NFL.
Stock down
Tennessee Titans OC Arthur Smith — Smith should get a job this hiring cycle, and the more I learn about him the more I think he'd be a great fit for the Lions. The son of FedEx chairman Fred Smith came up the coaching ranks as a work-hard grunt and is well respected across the league. He makes this list, though, because his Titans were one of the few top-tier teams to lose this week, and because his offense had an off day, scoring seven points and failing to convert a third down in the first half.
Atlanta Falcons interim head coach Raheem Morris — The Falcons fell to 4-3 under Morris with Sunday's loss to the Saints. That's not awful, but it probably is not enough to make other teams give Morris a second bite at the coaching apple. I still expect him to be a candidate in Atlanta, and he still has four more games to make his case to the rest of the league.
New York Jets DC Gregg Williams — I know he has had a dozen or so teams interested in hiring him as head coach over the years, but Williams will be a hard sell even as a defensive coordinator after the stunt he pulled Sunday, bringing a zero blitz in the waning seconds of a loss to the Las Vegas Raiders when all his defense needed to do was defend the end zone. In fact, Williams reportedly was fired by the Jets on Monday. He is not a head coaching candidate at all this hiring cycle, and if some candidate wants to bring him in as DC, they'll have some explaining to do.
Contact Dave Birkett at dbirkett@freepress.com. Follow him on Twitter @davebirkett.