Ahead of Tuesday's trade deadline, is the idea the Detroit Lions will make a deal a trick…or a treat?
The Detroit Lions are rebuilding. They are a talent-poor team in the early stages of trying to turn their roster and culture around.
For over six decades the Lions have been unable to get the formula right. They've had some stars like Lem Barney, Charlie Sanders, Billy Sims, Barry Sanders, and Calvin Johnson. But they've never won at a high level.
Lions principal owner Sheila Ford Hamp made fans' post-Thanksgiving weekend a celebration last year by dropping the axe on general manager Bob Quinn and head coach Matt Patricia. In the offseason, Brad Holmes was hired as the new general manager and given the difficult task of trading away Matthew Stafford and rebuilding the roster.
Meanwhile, Dan Campbell was given the unenviable chore of coaching the Lions at the start of a rebuild. Holmes acquired additional draft capital in exchange for Stafford to help with the building process. Campbell, despite trying his best to find a way to win, is leading a Lions team that seems to be on a collision course with the first pick in next April's draft.
Will the Lions be players before the trade deadline?
With the NFL  trade deadline coming Tuesday, will Holmes make an impact deal? There are players that could be sent packing for additional draft capital, like outside linebacker/edge rusher Trey Flowers or safety Tracy Walker.
Or could there be some truth to the rumors of a possible trade for Miami Dolphins quarterback Tua Tagovailoa? With Jared Goff struggling the way he has for the most part and looking like nothing more than the stopgap most fans view him as, acquiring a promising young quarterback wouldn't be the worst move in the world. But the question isn't whether Holmes would trade for Tagovailoa, it's really a matter of whether the Dolphins will open the door to it by acquiring Deshaun Watson.
Time will tell, with about 48 hours to make a deal by the time Sunday's game ends. However, it has been obvious Holmes wants to collect draft capital. He believes in his ability to build this team through the draft. After what appears to be a solid first draft last April, it will be interesting to see what he does next April, starting with two first-round picks.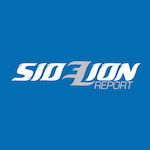 Want your voice heard? Join the SideLion Report team!
On the theme of Halloween Sunday, speculation on possible trades for the Lions could be nothing more than a huge trick. However, no one would be upset if Holmes is able to haul in a trade deadline treat before the afternoon of Nov. 2.