Lions fans clamoring for a quarterback change may soon have another option in the fold, as the team has opened to window to activate Tim Boyle from IR.
Amid the Lions' 0-8 start, quarterback Jared Goff has been a rightful target of criticism. But he hasn't gotten a lot of help in some respects, and there are no better options to replace him. Backup David Blough did not see the field until late in Week 8's 44-6 loss to the Philadelphia Eagles.
But another quatterback, working his way back from injury, was seen on the field during pre-game warmups before that Week 8 game. Coming out of the bye week on Monday morning, according to NFL Network's Tom Pelissero, the Lions have opened the practice window for Tim Boyle.
As Pelissero reported and as seen with left tackle Taylor Decker, the Lions now have three weeks to put Boyle on the active roster.
Will Tim Boyle start a game for the Lions before the season is over?
Boyle has appeared in 11 NFL regular season games, all over the 2019 and 2020 seasons with the Green Bay Packers. He has attempted four passes, completing three, with -16 career rushing yards due to kneel-downs.
A point in Boyle's corner is he's an unknown, to his own team and to a larger degree opponents since most of his game tape is preseason action. Everybody knows what Goff is–a limited quarterback who needs high-level structure and talent around him to succeed.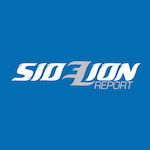 Want your voice heard? Join the SideLion Report team!
Chris Burke of The Athletic laid out a bit of a case for Boyle as part of his second half predictions for the Lions–in which he predicted Goff will start all 17 games.
The coaching staff does like Boyle quite a bit, and his willingness to scramble and drive the ball downfield would be a massive shift from Goff. He's also been on injured reserve all season and didn't start throwing again, at all, until a few days ago.
During the bye week, John Maakaron of SI.com put the chances at 15 percent that Goff is replaced as the Lions' starter at any point over the rest of the season. That feels high to me, without accounting for potential injury, but it's definitely above zero and Boyle is in line to offer another option sometime between now and just after Thanksgiving.