After a mostly down 2020 season, Detroit Lions safety Tracy Walker is showing himself as a rising star again.
The Detroit Lions have battled week in and week out on defense this season, and in the last three games the unit has been particularly good. Safety Tracy Walker has been a star all season, after struggling last season under the previous coaching regime (as many players did).
Walker is Detroit's second-leading tackler through Week 12 (67 total tackles), and he's tied for the team lead in solo tackles (45) and passes defensed (five). According to Pro Football Reference, he has allowed just a 53.3 percent completion rate in his coverage The numbers are only the begining of the reflection of his value, now that he's in his ideal role playing deeper after Matt Patricia had him playing down in the box and taking on tight ends in coverage.
Walker is now in his fourth season with the Lions, and the solid play from the young corners this season is a credit to his leadership alongside the guidance of defensive coordinator Aaron Glenn and defensive backs coach Aubrey Pleasant.
Walker was a (however flimsily in a broad sense) rumored trade candidate before October's deadline, and contending teams were surely interested in him. He's also in the final year of his contract as he lines himself up to get paid come March. It's doubtful Walker's comments about his contract situation from back in October would be much different if he were asked today.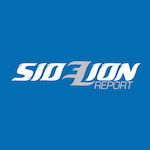 Want your voice heard? Join the SideLion Report team!
"I don't worry about that. What I got to go out here and do is do my job and continue to put out good film," Like I said, if upstairs wants to keep me here, they know how to reach out to my agent. My job is to go out there and execute and do my job, and do it to the best of my ability."
Walker is back on track this season, and he's certainly a high priority for the Lions' front office to keep around into the future as a centerpiece of the defense.