The Lions reportedly interviewed University of Cincinnati head coach Luke Fickell last year. Should they have hired him instead of Dan Campbell?
The Detroit Lions were not going to have their pick of top-end head coaching candidates when they looked to permanently replace Matt Patricia after last season. They ultimately hired Dan Campbell, and gave him the securiuty of a six-year deal knowing a rebuild was starting.
It was out there that the Lions offered their head coaching job to Iowa State head coach Matt Campbell. But a new report says they also talked to another college coach around a year ago.
According to NFL Network's Tom Pelissero, University of Cincinnati head coach Luke Fickell is on the radar of NFL teams as the undefeated Bearcats now head to the College Football Playoff. But Pelissero added NFL interest in Fickell is not new, as the Lions interviewed him last year.
The Detroit Lions quietly spoke with Fickell about their head coaching vacancy last year before they hired Dan Campbell, sources say, and the expectation within the league is Fickell will be in the mix for NFL jobs again in the upcoming hiring cycle, if he's interested.
Should the Lions have hired Luke Fickell?
As a player, Fickell spent one season in the NFL (1997) on injured reserve for the New Orleans Saints. He has never coached in the NFL. He landed on the coaching staff at Ohio State, his alma mater, in 2002 and spent 15 years there–including a stint as interim head coach in 2011. He is near the end of his fifth season as the head coach at Cincinnati, and he was a rumored candidate for some bigger jobs that surfaced at points in this year's college coaching carousel (USC, Notre Dame).
The way college football programs have thrown money at coaches during this hiring cycle, Fickell may not have much interest in jumping to the NFL. Even if he's committed to staying at Cincinnati, annual outside interest from other schools ensures he'll be paid handsomely.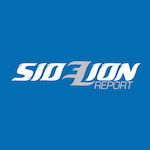 Want your voice heard? Join the SideLion Report team!
As for the Lions, it's easy to say hiring Campbell was (at minimum) uninspiring at the time and now an outright mistake with the team winless entering Sunday. Fickell may not have been all that realistic a candidate, despite having a covert conversation with him that only just came to light. But it is a point in the corner of general manager Brad Holmes that he apparently considered any options that may have been out there before hiring Campbell.