Dan Campbell has had his struggles in his first season as Detroit Lions head coach, but a couple former NFL general managers are clearly fans of him.
As Bill Parcells once said, "you are what your record says you are." So Dan Campbell is 1-10-1 in his first season as Detroit Lions head coach, with ups and downs and an admitted learning curve.
Campbell still has to prove he's the right guy to lead the Lions well into the future. But he does not hide from anything, and the players seem to be buying in.
Mike Tannenbaum was in the Miami Dolphins front office when Campbell was elevated to interim head coach to replace Joe Philbin in 2015. So that gives him some perspective on the Lions' coach, which he dove into for a post on The 33rd Team, a site he co-founded.
Dan Campbell gets high praise from two former NFL GMs
Here's what Tannenbaum wrote:
Something unique occurred that season as he remained the interim Head Coach for 12 games in the 2015 season. During that time, one thing was abundantly true — Campbell had a rare and innate ability to lead. It came from his ability to be relatable to those with disparate backgrounds and hold people accountable in a motivational way. He has an amazing ability to be demanding in a friendly way. Along the way as a coach, he has been impressed upon and shaped by the coaches he has learned from, including Sean Payton and Bill Parcells. But he has ultimately always been his own person. He's an innate and transcendent leader whose energy is palpable.
During his Sirius XM NFL Radio show on Wednesday, former NFL general manager Pat Kirwan talked glowingly about Campbell (h/t to Lions Wire).
We (Kirwan and co-host Jim Miller) are big fans of Dan Campbell," Kirwan told AP pollster Barry Wilner. "And I say to coach Cowher all the time, 'he's a young Bill Cowher'. He's passionate, the team loves him, they're playing hard and in no way giving up on anything."
Campbell has broadly been praised for the attitude and culture he's trying to install in Detroit. The foundation of the rebuild really starts there, and two former NFL executives are clearly big fans.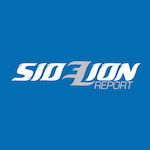 Want your voice heard? Join the SideLion Report team!