An 1-11-1 record isn't what anyone wanted, but Lions head coach Dan Campbell actually seems to have had some real level of expectation for this season.
The rebuild was on for the Detroit Lions when they traded Matthew Stafford last offseason. Upon being hired, general manager Brad Holmes and head coach Dan Campbell knew what they were taking on.
To their credit, the Lions have rarely been blown out this year on the way to their current 1-11-1 record. With even an average scoring offense, they'd hypothetically have five wins.
The kind of season the Lions are having isn't what anyone wanted. But expectations just can't have been all that high. It's not like they were going to win 10 games and make the playoffs, even if all the breaks went their way. This season is about building a culture, and Campbell deserves credit for getting that off on the right foot.
Dan Campbell said season has been more difficult than he thought
During his regular Tuesday appearance on 97.1 The Ticket's "Stoney and Case Show", Campbell was asked what he has learned anything about himself this season.
Shoot, man, I don't know if I've learned anything new necessarily," he said. "That's a good question. That's a real good question. Look, of course up to this point, this has been a little more difficult than I thought as far as wins and losses. I thought we would come away with a little more success up to this point in the win column.

However, where we're at doesn't put me in a spot where I feel like I've never been before, or that I can't handle the adversity. I'm a guy who's always been able to respond with what's given. It's like, what's next? What do we have to do to keep moving forward?"
–"a little more difficult than I thought as far as wins and losses."
Campbell certainly didn't expect just one win in his first 13 games as Lions' head coach. The team has lost three games on a final play field goal, with a tie and a three-point loss. That's five games that could have gone in the win column, but mistakes on the field and at times on the sideline in crucial moments have cost them. That's called growing pains and part of the process, for a young roster and a coaching staff in its first year together. Injuries taking key players off the field hasn't helped.
Campbell's follow-up comment about what's next and moving forward did hit the right note though.
Campbell may have been offering a bit of coach-speak about his season expectations on Tuesday. Expecting a couple more wins by this point in the season is fine, but he shouldn't have expected much more than that for the 2021 Lions.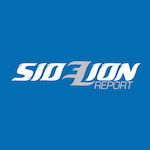 Want your voice heard? Join the SideLion Report team!