With a growing role in the offensive game plan, Ben Johnson is advancing his candidacy to be the Lions' next offensive coordinator.
With his removal from calling plays after the bye week, it's a virtual lock that Anthony Lynn will be one-and-done as Detroit Lions offensive coordinator. Based on a rare moment of outwardness with his frustation earlier this month, he seems ready to move on.
Head coach Dan Campbell has had ups and downs as a play caller, but he is a short-timer in the role. If candidates to replace Lynn aren't being thought about right now, that early part of the vetting process should get going soon.
Ben Johnson advancing himself as Lions' offensive coordinator candidate
Ben Johnson joined the Lions' coaching staff in 2019 as an offensive quality control coach. He became tight ends coach in 2020, and retained the role under Campbell this year. A shared history with Campbell from time together on the Miami Dolphins coaching staff from 2011-2015, explains the first-year Lions' head coach's decision to keep Johnson.
Since Campbell took over play-calling coming out of Detroit's Week 9 bye, Johnson has taken on a bigger role in coordinating the passing game. He has been credited with helping design the play that resulted in No. 2 tight end Brock Wright's touchdown catch in Week 13, and the play that yielded the Lions' lone touchdown in the Week 14 loss to the Denver Broncos.
On 97.1 The Ticket's "Karsch & Anderson Show" Tuesday, quarterback Jared Goff spoke about Johnson.
He's had an incredible influence in the past month," Jared Goff said Tuesday on the Karsch & Anderson Show. "In my eyes, he's a stud. He does a lot of great things. Ever since I got here, he's been a guy that I can lean on and rely on with any sort of questions."

As he keeps rising, I think he will absolutely one day be calling plays for somebody," said Goff. "I think he's a hell of a coach who's only going to get better."
Prior to landing in Detroit, the 35-year old Johnson was on Miami's coaching staff from 2012-2018. Here's a look at the roles he served in on the Dolphins' staff, under three head coaches if you count Campbell's stint as interim in 2015.
2012: Offensive Assistant
2013-2014: Assistant Quarterbacks Coach
2015: Assistant Quarterbacks Coach/Tight Ends Coach
2016-2017: Assistant Wide Receivers Coach
2018: Wide Receivers Coach
Johnson is certainly going to be a candidate for offensive coordinator jobs, as other teams notice him. He may not have to leave Detroit to get the opportunity next season. The search to replace Lynn has to include Johnson now, if it wasn't going to already.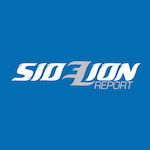 Want your voice heard? Join the SideLion Report team!