It seems sure they'll have him next season, but could the Detroit Lions cut or trade Jared Goff this offseason?
For a big chunk of this season, the countdown to when the Detroit Lions can replace Jared Goff has been on. The current backups (Tim Boyle and David Blough) weren't even a thought to step in until Goff was injured and then landed on the COVID-19 list. Boyle is lined up for his second straight start on Sunday (and third start this season), as Goff deals with a lingering knee issue.
Over a four-week stretch prior to missing Week 16 on the COVID list, Goff was among the five highest-rated passers in the NFL. That run has compelled head coach Dan Campbell to leave the door open to Goff being the long-term quarterback for the Lions, as the team gets built up around him.
Based on the restructuring of his contract after acquiring him from the Rams, it has seemed inevitable the Lions will have to keep Goff through next season no matter where he sits on the depth chart.
Lions rumors: Could Jared Goff be cut or traded this offseason?
On his list of 15 NFL quarterbacks who could be on the move this offseason, Cody Benjamin of CBS Sports included Goff. Wait, what? Here's what Benjamin wrote.
Jared Goff-Lions

Lions' savings if cut: $650,000
Potential suitors: Saints, Washington, Falcons

No one's absorbing his contract in a non-salary-dump trade (he's due over $90M from 2022-2024), but Dan Campbell may not care to keep such an expensive backup around if/when Detroit makes a long-term QB investment.
Benjamin offers the "Lions' savings if cut" of $650,000. That being what it is for cap savings by cutting him before June 1, it leaves out the $30.5 million dead money hit for a pre-June 1 cut. A post-June 1 cut softens the dead money hit to $20.5 million, and pushes the other $10 million to the cap savings (via Over The Cap).
A trade looks more palatable, with $15 million in dead money for the Lions to trade Goff before June 1, 2022 and $5 million in dead money for a trade after June 1. But an acquiring team would still be taking on a lot of money, albeit with a far easier escape from Goff's contract in 2023 as it's currently constructed.
There's a reason Goff came in on the back half of Benjamin's list of quarterbacks who may be on the move this offseason, and he could've come in last on the list. He's probably not going anywhere, but we've learned to never say never in the NFL.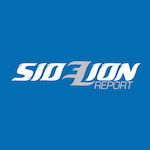 Want your voice heard? Join the SideLion Report team!