Lions center Frank Ragnow missed a big chunk of the 2021 season with a foot injury, but he's making good progress in rehab.
The Detroit Lions literally never had their projected starting offensive line together for a game this season. Left tackle Taylor Decker missed the first eight games with a late preseason hand injury, and by then center Frank Ragnow was out for the season with a foot injury.
Ragnow suffered a ruptured tendon in his foot early in Week 4 against the Chicago Bears, and surgery sidelined him for the season. He once finished a game with fractured cartilage in his throat, and only missed two games with the injury. So a ruptured tendon in his foot is nothing he can't play through, right? Ragnow initially wanted to try.
Via Kyle Meinke of MLive:
"Pain-wise, I think because it completely ruptured, at first I thought I could completely deal with it because there wasn't much pain," Ragnow said. "But from a functional, balance and a movement standpoint, it was very unrealistic for me to think that I could be the player that I could be. That was what was so frustrating for me, because I thought I could tolerate it."
Evan Brown filled in capably at center for Ragnow, but the Lions' Pro Bowl center is on a good track with his rehab.
Frank Ragnow on track to be ready for Lions offseason program
On Monday, as players cleaned out their lockers and some spoke to reporters, Ragnow ran on the turf of the Lions' indoor practice facility for the first time since his surgery. Via the team website, he had a brief descripton of how he felt about it for reporters.
"I was pretty pumped about it," Ragnow told reporters.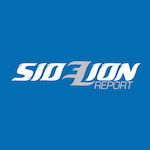 Want your voice heard? Join the SideLion Report team!
Ragnow is well on his way to being ready for the offseason program. He hopes to be a full-go in a month, but is aware of the risk of pushing it too hard.
"Just not being too aggressive, but yet being aggressive," he said. "Straight line running right now and then we'll start doing more football stuff. If it works out, we'll be good."