In ranking teams by their chances to end their playoff drought this year, Adam Schein comes off optimistic about how long the Detroit Lions will stay in the hunt.
Most people are optimistic about the Detroit Lions this year, until you get to NFL Network's Adam Rank and his prediction of a 5-12 record. Granted the Lions over/under win total by the sportsbooks is widely 6 or 6.5, but still.
Writing for NFL.com, Adam Schein has ranked the teams with playoff droughts of at least three seasons by their chances to end said drought in 2022. Nine teams qualify, and the Lions are of course on the list having last made the playoffs in 2016.
The top spots in Schein's rankings aren't surprising–the Los Angeles Chargers, Miami Dolphins and Denver Broncos are No. 1, No. 2 and No. 3 as the most likely to end their playoff droughts this year. It goes off the rails a little after that, with the Jacksonville Jaguars at No. 4 and the New York Giants at No. 5 before the Lions come in at No. 6.
Adam Schein overall pretty optimistic about the Detroit Lions
Campbell and GM Brad Holmes are indeed undertaking a true rebuild, but the vibe is completely different around these Lions. They're building up the trenches, too, with solid cores on the offensive and defensive lines. I also loved Detroit's draft, and not only because they grabbed University of Michigan star and Mitten State native Aidan Hutchinson. If first-round WR Jameson Williams is healthy sooner than later, I think the Lions will still be in the wild-card hunt when the Thanksgiving Day game against Buffalo rolls around. Then they can fade and finish 7-10.
Schein has the Lions lingering in the Wild Card hunt until Thanksgiving Day, when the world expects they'll be blown out by the Buffalo Bills, and fading from there to a 7-10 record. It's easy to see three or four more wins on the schedule after Thanksgiving, but Dan Campbell's crew will probably need to do a little better than that to make the playoffs.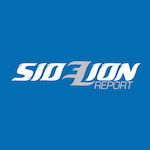 Want your voice heard? Join the SideLion Report team!
But say the Lions are at or around .500 (4-6 or 5-5 say) entering that game against the Bills in Week 12. They would be somewhere on the "In The Hunt" graphics we see on the networks, and Schein thinks they will be.
A 7-10 record would be right in line with the idea Detroit will at least double their win total from last year this year. It's also not far from the predictions of eight or nine wins that are out there. So Schein can be added to the analysts that are generally optimistic about the Lions this year.