As training camp and preseason shakes out their roster, could the Lions look to send wide receiver Quintez Cephus elsewhere for a backup quarterback?
After having inarguably the worst wide receiving corps in the league a year ago at this time, the Detroit Lions now have a relative surplus at the position. A prominent training camp battle between Quintez Cephus and Trinity Benson is set to come, after both did some good work during OTAs and minicamp.
Cephus was a bright spot early last season, with 15 catches for 204 yards and two touchdowns in the first five games. But he suffered a shoulder/collarbone injury in that fifth game against the Minnesota Vikings, and missed the rest of the season. Now, he's battling for a spot at the back end of the depth chart.
It's rare for the Lions to be in position to trade from a surplus of talent at a position, but at wide receiver they may have that ability independent of rookie Jameson Williams' recovery from a torn ACL.
Quintez Cephus proposed as a trade target for an NFC East team
The Dallas Cowboys seem to be looking to add a wide receiver. Earlier this month, they had two receivers from USFL (KaVontae Turpin and Maurice Alexander) in for a workout. Neither was signed, so the search presumably continues as the start of training camp looms.
Evan Reier of Heavy.com pointed to Cephus as a potential trade target for the Cowboys. The proposed return for the Lions would seem to work well.
With a talent like Cephus in a tough spot, Detroit could feel like cashing out on the former 2020 fifth-round pick. If so, the Cowboys could make their move by dealing out Cooper Rush, a quarterback who would likely become Detroit's No. 2 quarterback and perhaps even put pressure on starting QB Jared Goff.
Cooper Rush has thrown 50 passes with one start in four seasons as Dak Prescott's backup in Dallas. But it was a pretty good starting outing, as he threw for 325 yards with two touchdowns and an interception in a win over the Minnesota Vikings last season.
The Lions could still be looking to improve their backup situation behind Jared Goff, and it wouldn't be hard to upgrade over Tim Boyle/David Blough. If the right opportunity surfaced, via a cut or a trade possibility, general manager Brad Holmes should be open to it. Rush might be on that list of opportunities if the Cowboys are willing to part with him.
Any deal would surely come before Cephus was potentially cut by the Lions in the coming weeks. It also may be a dead-end, as the Lions slow play Williams' recovery. If they want to hold on to all viable wide receiver depth for as long as possible, trading Cephus would not be on the radar right now.
But if a better backup quarterback can be gotten in return, from the Cowboys or another team, parting with a promising talent at a position of strength is an easy price to pay for Detroit.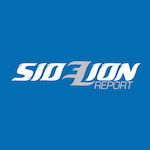 Want your voice heard? Join the SideLion Report team!