Tua Tagovailoa could wind up on the trade block in short order, so would it make sense for the Detroit Lions to pursue him?
Unless Jared Goff pulls off a miraculous turnaround, it's no secret that the Detroit Lions will be looking another direction at quarterback as soon as possible. Ideally, it will happen in the offseason with someone who is drafted. However, the Lions could have a unique opportunity to bring in a young quarterback who has starting experience.
The Miami Dolphins are the most likely immediate trade destination for Houston Texans quarterback Deshuan Watson, if he is moved before next Tuesday's trade deadline. Then Tua Tagovailoa would obviously become available.
In a hypothetical where Tagovailoa is effectively pushed out in Miami, the Detroit Lions should be among the teams with interest in the second-year quarterback. Here's why it'd be a good match of team and quarterback.
How the Lions and Tua Tagovailoa are a match
Detroit's coaching staff seems tailor-made for Tagovailoa. Quarterbacks coach Mark Brunell was a successful left-handed quarterback in the league for a long time. It would be beneficial for Tagovailoa to have someone like him in his corner.
As head coach of the Chargers, Lions offensive coordinator Anthony Lynn seemed prepared to have Tagovailoa as the young quarterback he'd groom if it came to that via the 2020 draft. In general, Lynn prefers a quarterback who is mobile and he got one in that draft (Justin Herbert).
Then there's head coach Dan Campbell. The most popular quarterback comparison, even with the righty-lefty difference, for Tagovailoa was Drew Brees. Nick Saban, Rex Ryan and Cris Carter all gave the comparison to Brees before Tagovailoa was drafted by Miami. Campbell came from the Saints' coaching staff, where Brees was of course the quarterback through last season.
With Tagovailoa in place at quarterback, a solution to Detroit's dilemma with offensive tackles Penei Sewell and Taylor Decker may come. The right tackle becomes the blindside protector for a left-hander like Tagovailoa.
Sewell has been playing left tackle in place of an injured Taylor Decker (finger) all season thus far. The original plan was for Sewell to play right tackle as a rookie, as Decker is a very good left tackle and would not be displaced. Having two capable tackles who could be interchangeable in terms of playing either spot is a good problem to have.
Detroit could keep Tagovailoa on the bench this season as he learns a new offense. But he is at least a viable option to replace Goff over the rest of the season.
With a future question at quarterback theoretically addressed by acquiring Tagovailoa, general manager Brad Holmes could focus on addressing the Lions' other needs during the offseason. Watson is acquired by the Dolphins and the price is right to get him, Tagovailoa-to-the-Lions could move from hypothetical rumor to reality fairly quickly.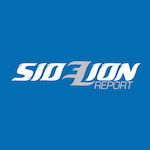 Want your voice heard? Join the SideLion Report team!