Lions' running back D'Andre Swift suffered a shoulder injury on Thanksgiving Day, and Monday's update from Dan Campbell was not promising.
The Detroit Lions added a notable injury to the insult of a Thanksgiving Day loss, as running back D'Andre Swift suffered a right shoulder injury and never re-entered the game against the Chicago Bears. On Friday, head coach Dan Campbell said the Lions' best player was day-to-day with a shoulder sprain.
With some extra time to get right before Week 13 against the Minnesota Vikings, it didn't feel like a reach that Swift would not miss any games–even if he had to see limited snaps. On Monday, Campbell was not nearly as optimistic about his star running back.
"It's hard to say that you'd see him playing (against the Vikings), but there again, we'll know a lot more on how he feels tomorrow and then certainly Wednesday," Campbell said. "But I know he's hurting a little bit."
Could D'Andre Swift be out beyond Week 13?
Campbell said it's hard to see Swift playing against the Vikings on Sunday. The worst possible outcome was apparently avoided, since a collarbone injury of some degree of severity easily happens with injuries like Swift's. But that he was unable to return to the Thanksgiving game against Chicago was a telling development.
In Swift's place against the Bears, Jamaal Williams stepped into the lead back role for the Lions and was fairly productive (83 total yards on 20 touches). Minnesota is now allowing the highest yards per carry in the NFL (4.8 per; actually a tie for the highest). That's promising for Williams as Detroit's lead back, even if he doesn't get a chance to truck a Vikings' defender like Swift did back in Week 5.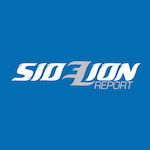 Want your voice heard? Join the SideLion Report team!
One missed game looks like a certainty for Swift based on Campbell's comments Monday. But the prospect of more missed games is definitely there. If there's a prediction to be made here Swift will miss multiple games, but his season is not over.