The Houston Texans have waived linebacker Zach Cunningham, the NFL's  leading tackler in 2020, but the Lions don't need to bother putting in a claim.
Since they have the league's worst record and top waiver priority, the Detroit Lions are easy to wonder about whenever another team lets a player go. Sometimes it makes sense. Other times it absolutely does not.
Despite being 1-10-1 this season, at least the Lions can point to some good things and say they're not totally dysfunctional from the top down. On that latter note, the Houston Texans waived linebacker Zach Cunningham on Wednesday morning.
Cunnningham is Houston's second-leading tackler this season, with 67 total tackles. He started seven of the 10 games he played this season. He was inactive for Week 13 after being late for a COVID-19 test, and he had been disciplined by the team a few times this season.
Cunningham led the league in total tackles last season with 164. He signed a four-year, $58 million contract extension in 2020 as well. Per Tom Pelissero of NFL Network, a contract restructure dropped his base salary for this year to $990,000, so claiming him off waivers won't be that costly. Houston will take on a $12.83 million cap hit for 2022 by cutting him.
Pelissero offered quotes from Texans head coach David Culley after the move to waive Cunningham.
"We have standards," coach David Culley said. "I didn't feel like those standards were being met consistently. It wasn't tough at all (to waive Cunningham). It's about the team. It's not about one individual player."
Should the Lions put in a claim on Zach Cunningham?
Hat tip to Lions Wire for a nice list of pros and cons for the Lions (or any other team) to consider regarding Cunningham.
Pros

-Led the NFL in solo tackles over the 2019-2020 seasons with 205
-Familiarity playing off-ball LB in a 3-4 scheme similar to the one the Lions run, and he's posted those tackle numbers behind some generally ineffective defensive lines to protect him
-Still just 27 years old and no concerning injury history
-Under contract through 2023

Cons

-Despite being speedy, he's been terrible in pass coverage. Cunningham has ranked in the bottom five (among LBs with at least 50 percent snaps played) in each of the last two seasons per Pro Football Focus. And the eye test very much validates the lowly status.
-Utter lack of impact plays. Cunningham has one INT, six sacks and five forced fumbles in five NFL seasons. Lions LB Alex Anzalone has more PDs in the last four games (5) than Cunningham has in his last 24 games played.
-Due an average salary of $14 million in each of the next three seasons on a four-year, $58 million contract extension signed in 2020. The Texans did eat over $12 million in dead cap room in 2022 to dump Cunningham.
Not all numbers are created equal. Cunningham piled up a big tackle total in 2020 for a 4-12 team that had the league's worst run defense (160.3 yards allowed per game). Given the situation with the Texans this year it's easy for veteran players to be checked out, but Cunningham has not reflected professionalism at times.
The Lions removed 32-year old veteran linebacker Jamie Collins from the rotation and then let him go quickly afterward early this season. But Collins acts like a professional, and it can be argued he was a better overall player than Cunningham last season.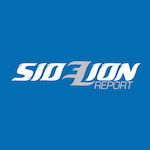 Want your voice heard? Join the SideLion Report team!
It's not an apples-to-apples comparison to Collins, with Cunningham being five years younger. But that relative youth is all that would push things to Cunningham's favor by any possible comparison to the circumstance with Collins for the Lions. So having the No. 1 waiver priority is inconsequential here, and they should easily avoid placing a claim on Cunningham.