Aaron Glenn is a coach on the rise, but he doesn't have his eye on leaving the Detroit Lions anytime soon.
Giving what he has had to work with, with injuries taking away key pieces all season, Aaron Glenn has done pretty well in his first season as Detroit Lions defensive coordinator. It's also his first season as a defensive coordinator anywhere, after spending the previous five seasons as New Orleans Saints defensive backs coach.
Glenn is a recognizable name to some NFL fans. He was a three-time Pro Bowl cornerback over 15 NFL seasons (1994-2008) with five teams as a player. He is on the rise in the coaching ranks, with the look of  a future NFL head coach. He interviewed for the New York Jets head coaching job, which went to Robert Saleh, last year.
During his press conference on Thursday, Glenn dismissed questions about his immediate future as teams that'll have head coaching openings may have interest.
Aaron Glenn not thinking about future beyond the Lions
What Glenn had to say might come off as coach-speak to some people, but at least one media member thought he set a template for how coaches should address speculation on their future.
Here's what Glenn had to say.
"I want to be the best coordinator the Lions ever had. That's all I think about," Glenn said. "…Listen, this is a job that I have right now, and I want to be the best I can be at it. And I want to be the best that ever came through Detroit. I want you guys to say that at some point, that he was the best coordinator ever. That's what my goal is."
Glenn inherited a bad defense from Matt Patricia's final season as head coach. Then some notable veterans were let go, replaced by young players, and the talent has been further thinned by injury seemingly every week. The raw numbers top to bottom are bad this year, with at least 30 points allowed six times.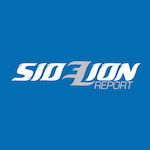 Want your voice heard? Join the SideLion Report team!
If Glenn leaves for a head coaching job in the coming weeks, as unlikely as it seems, then those who have faith in his words of commitment to the Lions will have been fooled. It seems like a matter of when, not if, Glenn gets a head coaching job. It just won't be this year, and he made it as clear as he can that his job is not finished in Detroit.