Based on the league's criteria, the Detroit Lions are one of few teams who can be forced to be on HBO's 'Hard Knocks' this year.
For the first time this season, as interesting as it became with a Week 18 loss costing them the playoffs, we got an in-season version of "Hard Knocks" following the Indianapolis Colts. With a head coach who has proven to be a good quote, could the Detroit Lions ever be featured on HBO's behind-the-scenes look at an NFL team?
The NFL has criteria for determining who is exempt from being on "Hard Knocks." Teams with a first-year head coach, and those that made the playoffs at least one of the last two years, can't be forced to be on the show. Teams who have been on the show in the last 10 years also can't be forced to be on the show.. It's rare, but teams can volunteer.
Big credit to Jeremy Reisman of Pride of Detroit for the template here.
On the first-year head coach front, nine teams will now fit that bill to not be forced to take part in "Hard Knocks"–the Minnesota Vikings, Chicago Bears, New Orleans Saints, Miami Dolphins, Las Vegas Raiders, Jacksonville Jaguars, Denver Broncos, New York Giants and Houston Texans.
Teams that made the playoffs this year or last year include the Kansas City Chiefs, Tennessee Titans, Pittsburgh Steelers, Los Angeles Rams, San Francisco 49ers, Arizona Cardinals, Green Bay Packers, Cleveland Browns, Cincinnati Bengals, Buffalo Bills, Tampa Bay Buccaneers, Dallas Cowboys, Washington Football Team, Seattle Seahawks, Indianapolis Colts, New England Patriots, Baltimore Ravens and Philadelphia Eagles.
The Los Angeles Chargers were on "Hard Knocks" in 2020, and the Atlanta Falcons were on in 2014 (I didn't remember the Falcons either). So that leaves three teams who can be forced to invite "Hard Knocks" to their training camp.
-Detroit Lions
-New York Jets
-Carolina Panthers
Do we want to see the Detroit Lions on "Hard Knocks"? Yes!!
Campbell showed himself as a quotable coach who wears his emotions on his sleeve right when he was introduced as Lions head coach. Imagine whe he'd be like with cameras capturing him behind closed doors and on the practice field. A bunch of fomer players on his coaching staff (Aaron Glenn, Duce Staley, Antwaan Randle-El) would be learned about, and intensely quotable themselves.
The Lions will also have the No. 2 overall pick in April's draft in the fold, whoever it winds up being, and a second first-round pick to follow on "Hard Knocks." Chris Spielman, the former Lions' linebacker who is now involved in team management, would also be sure to appear.
So, unless a team volunteers, the Lions have basically a 1-in-3 chance to be on "Hard Knocks" this year. The New York market may work in the Jets' "favor" to be forced to be featured, but the Lions are more interesting then them or the Panthers.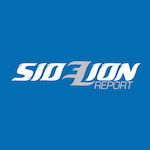 Want your voice heard? Join the SideLion Report team!